AngellaXX Birmingham Escort - Interview
Q:Do you have a list of clients that you see regularly that you have formed a special bond with? Would you feel 'cheated' if they saw another girl like how hairdressers get mad at you if you get your hair cut somewhere else?
A:I do have many regulars but for sure anyone is free to see who they want.
Q:If a client decided to make you a present, what would you be happy to receive? What is your wish-list (maybe flowers, lingerie, parfume, music albums, books etc.)?
A:Lingerie,parfume
Q:What makes you notable among other providers? What exactly, you believe, you're good at? What makes your service unique? What is your favorite kind of service?
A:I offer a wide range of BDSM,Fetishes and Taboo practices.I am very experienced and open minded as well as versed into the art of eroticism
Q:How do you prefer a client to make an appointment? What information is important for you? Is screening required before the appointment?
A:An appointment has to be booked by phone or text
Q:What types of clients do you deny to meet? Are there any restrictions?
A:I will never meet anyone who is coming with a bad or rude attitude, someone who is asking for discount.Also I will deny anyone who are drunk or intoxicated
Q:What is the strangest request you have ever had from a client?
A:I don't see many regular people but I am not here to judge anyone,I can rather say I am here to fulfil strange requests
Q:How long have you been working as an escort?
A:Long enough to be able to fulfil loads of fantasies
Q:How often do you work per week?
A:I work Monday-Saturday from 3:30 PM
Q:What are your turn-offs?
A:Dirty smelly & bad attitude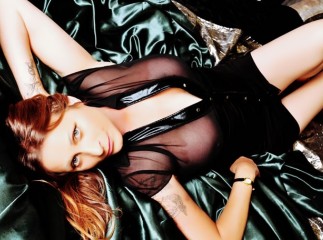 06 Nov 2016
Sophia69 Escort - Interview
Q:Do you have a list of clients that you see regularly that you have formed a special bond with? Would you feel 'cheated' if they saw another girl like how hairdressers get mad at you if you g...
Read more