How creators of adult content can avoid being banned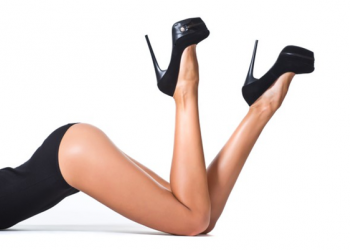 The explosion of TikTok and the possibility of linking with other accounts through tools such as Linktree has led the video-based social network to take a drastic decision: deleting the accounts of adult-content creators promoting their OnlyFans profiles. However, these creators have raised the alarm: the measure discriminates according to your reach and influence over retaining users on the platform.
TikTok's official stance states that the social network is reviewing all content that "involves, promotes or glorifies the solicitation of sexual services". In other words, any content that breaches the platform's sex and nudity policy. Those affected have come together against the measure, noting that other big names in the industry have managed to retain their profiles – despite advertising OnlyFans through direct links. The war between adult-content creators and TikTok is in full force.
The story was uncovered by the magazine Rolling Stone, who explained that they had received hundreds of complaints from various adult-content creators whose TikTok profiles – used to increase exposure and visibility for their services on other sites – had been deleted. What's more, the fact that other profiles carrying out the same or greater activity remain active has angered many of these creators, who have been looking for ways to leverage this exposure through other adult-content platforms such as https://www.escortfans.com.
However, the project asserts that there are ways to avoid being banned on these platforms. We have investigated this claim and this is what we have discovered.
Tricks for adult-content creators (and how to avoid being banned)
TikTok has joined various other social networks, such as Twitter, in restricting and deleting the accounts of adult-content creators. Although there are fewer restrictions on Facebook and Instagram, special care must be taken on both platforms to avoid even the slightest infringement of their content policies, as there is always a risk of being banned. How can you avoid this?
The best thing to do is use platforms such as escortfans.com that allow the posting of adult content, created by escorts. However, how do you get the word out and attract new users?
Given that the main social networks do not allow the advertising of adult services, creators of this type of content can only promote their image and brand, while redirecting clients to more permissive platforms with links to pages such as escortfans.com or Onlyfans.
As a result, you should avoid posting photos or videos that may put your account at risk of being banned, whether manually or automatically. Instead, you should opt for day-to-day photos and fashion shoots – which may even allow you to generate another type of extra income – or videos with escort friends, though you should always remember to avoid uploading any content that may be flagged.
Another type of content that may be used by these creators to get around the ban is to carry out tours of various cities around the country, or even abroad. This way, you can find new clients and strengthen your image via private messaging – while always redirecting clients to more secure platforms before concluding any contracts.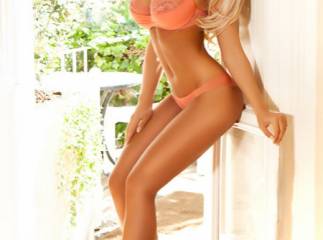 01 Mar 2018
Larissa is recommended escort at Diva Escort!
For lovers of tall, blonde escorts Larissa will prove to be pure delight. Standing 5 feet 10 inches tall with almost waist length blonde hair, this delectable young lady is an extremely slender siz...
Read more