New busty girl in London from Diva Escort!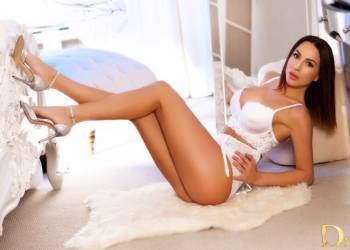 The fact that Hosta's provocative red lingerie matches her plump cherry lips is no accident – this busty brunette is tailor-made for seduction. If you can draw yourself away from Hosta's startling facial beauty for a brief moment, you'll see that this Eastern European centerfold has the toned physique to match her Hollywood good looks. This top London escort is in her late twenties, she's 5'8 tall and her unbelievable figure is complimented by her enhanced 34D breasts.
25 Feb 2018
When Men Should Avoid Going for Massage
Although massage is generally enormously beneficial, there are a few occasions when you should avoid it. What are those occasions?