Our Top Tips for Hot Autumn Dates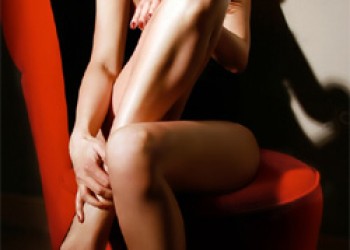 It's looking like it will be an Indian Summer this year, so here are Enticing London Escorts suggestions for the best roof top bars in London. Perfect for a date with one of our hot and passionate ladies.
Our girls are the perfect companions to take to a stylish roof top in London. Take in the sun, the vibe and of course, your delicious companion.
Our top recommendations for a hot date
RADIO
Located on the 10th floor of the ME Hotel, Radio offers incredible panoramic views of London's skyline.It is certainly an elegant place to enjoy a cocktail and a Mediterranean inspired bite to eat – our classy girls couldn't recommend enough. This is a place for bright young things, and dapper more mature things!
The Gardens at the Kensington Roof Gardens
Mediterranean in feel, this is a great place to come in the summer. Flamingos waltz around, the flowers bloom – this is the place to be seen. Our Kensington and Chelsea girls say this is a perfect date spot in the summer – romantic yet classy.
Boundary
Perched atop Sir Conran's Boundary Hotel, the BBQ and drinks list is impressive. There are cosy sofas to get close to your lady. The garden design includes a canopy of grape producing vines, a subtle garrigue and wild herb theme.
Or alternatively, try:
SUSHISAMBA
The rooftop bar is located at the top of the Heron Tower in the heart of the City of London. In the summer, its rooftop terrace is the perfect place to enjoy a refreshing drink. Our top tip are the sake cocktails – they are a must!
Aqua London
Escape the buzz – Aqua's roof terraces is a hidden escape, despite being right next to Oxford Circus. Aqua is the place to be for a sundowner cocktail. It offers unexpected views across Soho and Mayfair rooftops, with the sun setting over Marble Arch. Perfect for any incalls with our ladies one evening.
Soho Sky Terrace
Hidden above the Courtroom Hotel this terrace is the perfect place to get refreshing cocktails light bites. Our sexy ladies love the soulful and funky vibe. Perfect place to soak up the rays with your London companion.
Sanctum Soho Hotel
Ascend five floors up from the main reception and you will be transported to a hidden oasis. The roof terrace is a firm favourite with our girls. A best kept secrets in Soho.
27 Oct 2021
Water for Better Sexual Performance
Drinking water will certainly make any man sexier and healthier. Sexual performance and health go hand in hand. But drinking water doesn't come easily to many men. Why? And w...
Read more